It's never easy to part with your dog, especially if they have separation anxiety. Puparazzi's comprehensive, wellness-focused Santa Monica dog daycare and boarding services make it easy for you and your pooch!
Our staff and care specialists are dog lovers through and through.
We treat your dog like our own.
Specialized Dog Daycare in Santa Monica, CA
Hikes? Beach days? Group play sessions? One-on-one attention? That's what your dog gets at Puparazzi's dog daycare.
Whether pups spend a full-day, half-day or just a few hours at our dog daycare, they enjoy the full attention of our care attendants. We understand that no two dogs are the same. We go above and beyond to ensure that each pooch in our daycare has an excellent experience. That's why so many dogs end up dragging their pet parents through our doors; we are setting the standard for Santa Monica dog daycare!
Dog Daycare Cost – Single Dog
Full Day: $50 (

>

5 hours)

Half Day: $35 (< 5 hours)

Hourly: $14/hour (1-2 hours)

30 Min Walk: $15
15 Min Walk: $8
Dog Daycare Cost – Multi. Dogs
Full Day: $40/dog

Half Day: $28/dog

Hourly: $14/hour (1-2 hours)

30 Min Walk: $15
15 Min Walk: $8
Dog Daycare Cost – Single Dog Packages
 

Monthly
Unlimited

$850

$650

$1260

$810

 

 

$880

$580

$460

$310

$240

$165
There is a $15 charge for unaltered dogs up to six months.
Why Choose Puparazzi for Santa Monica Dog Boarding?
Puparazzi provides cage-free Santa Monica dog boarding that strikes the perfect balance between safety, socialization, and splendor. Our clean, spacious playroom and suites are all about providing the experience that your pooch needs, whether that means extended pampering and attention or a quick and comfortable stay while you're away.
All overnight stays include fresh linens daily, a full day of our famous dog daycare, Puppy Peek Cams so you can watch your dog snooze, and discounts on daycare services. Up to three dogs from the same family can stay together in each suite.
Master Suites
Choose from our luxurious 60-square-foot Master Suites: the Paw McCartney, the Pawdry Hepburn, the Marilyn Monruff, and the Leonardo DiWagglio.
Luxe Suites
The Natalie Borkman, Bill Furry, Will Sniff, and Brad Pitt-Bull Luxe Suites are 48-square-feet.
Premium Suites
Our 6′ x 6′ Premium Suites, which have names like Jake Gyllenpaw, James Earl Bones and Sarah Jessica Barker, will be assigned to your pup or pups based on their size and temperament.
Slumber Party
Our Slumber Party dog hotel option is just what it sounds like. Each night we convert our dog daycare playroom into a cozy retreat with fluffy pillows, beds, and blankets.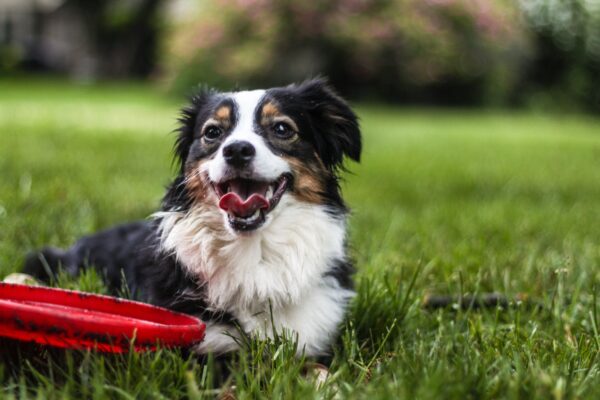 We are the Premiere Santa Monica Dog Hotel
Whether your pooch or pooches need an overnight stay, a quick staycation, or some pampering, look no further for a Santa Monica dog hotel than Puparazzi.
A stay at Puparazzi means your pup will be looking and feeling their best. We offer full spa service with everything from ozone treatment to facials to nail trims and good old fashioned baths with Iv San Bernard grooming products. Our commitment to sanitation includes advanced water and air filtration systems and soundproof walls to ensure the environment is relaxing and stress-free.
Relaxing Santa Monica Dog Hiking
Dogs derive an amazing number of benefits from a good, long hike, from lower blood pressure and stronger muscles and bones to reduced stress. Puparazzi offers dog hiking services as a part of our dog daycare and dog boarding, but also as a standalone home service.
If it seems like your dog is walking you rather than the other way around, don't worry. With Puparazzi's dog hikers, an energizing walk is also an opportunity for training. Through our partnership with Pawsitive Perspective Dog Training, we teach dogs to heel, to walk at your pace, and to stop jumping on passersby.