Is it too hot and uncomfortable at your Hollywood house during the summer?
Does your dog get enough exercise?
Well, you don't have to worry anymore.
Our services allow your dog to have fun and play around in a safe and serene environment.
Number One Hollywood Dog Daycare
Our care services are designed in such a way that lets your puppy play in a quiet, fun, and playful environment. Our Hollywood dog daycare services offer both human and dog interactions that are beneficial to your dog in terms of socialization and stimulation. We have a spacious arena that allows maximum fun for your dog.
We understand how busy life can get. We are here so that you don't carry the guilt of not giving your dog adequate attention. It doesn't matter whether you need just a few hours during the week or full-day service – our goal is to ensure that your dog feels at home when it is with us.
Dog Daycare Cost – Single Dog
Full Day: $50 (

>

5 hours)

Half Day: $35 (< 5 hours)

Hourly: $14/hour (1-2 hours)

30 Min Walk: $15
15 Min Walk: $8
Dog Daycare Cost – Multi. Dogs
Full Day: $40/dog

Half Day: $28/dog

Hourly: $14/hour (1-2 hours)

30 Min Walk: $15
15 Min Walk: $8
Dog Daycare Cost – Single Dog Packages
 

Monthly
Unlimited

$850

$650

$1260

$810

 

 

$880

$580

$460

$310

$240

$165
There is a $15 charge for unaltered dogs up to six months.
Premier Hollywood Dog Hotel
Our dog hotel services provide comfortable accommodations for your pooch. Every dog has a separate suite that acts as its home complete with cozy bedding, lots of lighting and a stylish ambiance. Your dog will have an experience like no other.
We understand the difficulty of staying away from your dog. However, it always feels good to know that your dog is having a great time in a very comfortable place. We have highly-qualified people who are trained to handle different types of dogs.
A Hollywood dog hotel is like a vacation for your pet. It offers a safe and fun environment for group play and at the same time giving every dog its own room for privacy. There are different types of rooms you can choose from depending on your budget. Each of the rooms is well ventilated with enough natural light.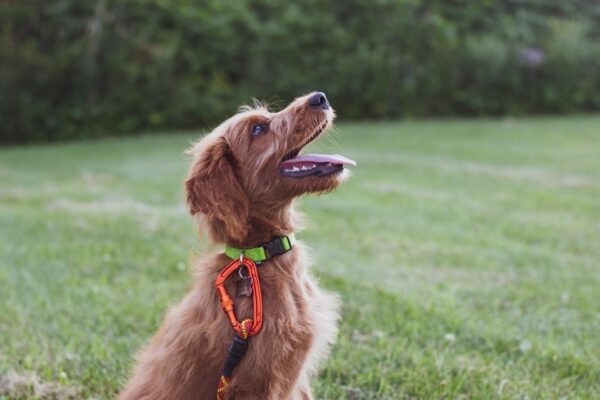 Luxurious Hollywood Dog Boarding
We always love traveling around with our dogs, right? Of course, no one would ever want to leave behind their best friend. But, sometimes you are caught up in situations where you can't move around with your 4-legged buddy.
Well, that's where our Hollywood dog boarding comes in. We understand these kinds of scenarios are sometimes unavoidable and that's why we provide safe, fun and trusted overnight boarding services. Your dog will enjoy a day full of play in our spacious yards. We will ensure that your dog gets the treat of a lifetime! We also provide campfire treats every night.
Friendly Hollywood Dog Hikers
Who doesn't feel better after a nice long walk including your dog? Getting out to feel the fresh air and exercise a little bit is always refreshing for your puppy. The truth is that you won't always be around to do all that work – much as you would love to.
That is where Hollywood dog hiking services come in. We have several certified team members who will come to your place, greet your dog with a smile and take them for a walk.
You don't have to worry about the safety of your dog or where we will take it for a nice walk.
Our experienced dog hikers have the skills and knowledge necessary to ensure that your puppy enjoys the nature walk and exercise for as long as you want.
The following are some of the benefits of dog hiking you should know:
It helps in mental stimulation

Helps your dog to socialize

Weight control

Muscle building

Helps to reduce destructive behavior

Improves communication

Improves the mood of your dog
In general, Hollywood dog daycare provides a range of services designed to promote the well-being of your pet. We understand the busy schedules that often come our way.
However, we should not allow your busy life to affect the well-being of your best friend. We provide our service 24/7 to ensure that your pet is well taken care of.