One of the best things about our Culver City dog daycare service is it's cage-free. This means your dog is free to roam around our safe facility while getting plenty of exercise throughout the day.
Your dog can participate in play sessions with other dogs or go on a walk or a hike. Does your dog love to play ball? We have a ball pit that many dogs love to roll and play in. Also, we have a challenging rock-climbing activity that is a favorite with many of our four-legged guests.
Top-Choice Culver City Dog Daycare
We make sure your dog has a lot of fun during its time with us. If your dog wants to slow down and get some quiet time away from the activities, one of our experienced pet care attendants will make sure it gets the personal TLC it deserves.
When it comes to dropping off your dog from Culver City and picking them up from dog daycare, we make the process as convenient as possible. If you're in a hurry to get to work or home, we do our best to smooth out the process. Your dog will always be greeted with a friendly smile!
We help you to enjoy peace of mind about the safety and happiness of your dog by providing webcam access to our dog daycare. You choose the camera that's best on our webcam page. Look in on your dog throughout the day to see all of the exciting activities happening. You may even see your beloved canine catching a relaxing mid-afternoon nap! We want you to feel confident your dog is safe and cared for while it's staying with our team of pet care attendants.
Dog Daycare Cost – Single Dog
Full Day: $50 (

>

5 hours)

Half Day: $35 (< 5 hours)

Hourly: $14/hour (1-2 hours)

30 Min Walk: $15
15 Min Walk: $8
Dog Daycare Cost – Multi. Dogs
Full Day: $40/dog

Half Day: $28/dog

Hourly: $14/hour (1-2 hours)

30 Min Walk: $15
15 Min Walk: $8
Dog Daycare Cost – Single Dog Packages
 

Monthly
Unlimited

$850

$650

$1260

$810

 

 

$880

$580

$460

$310

$240

$165
There is a $15 charge for unaltered dogs up to six months.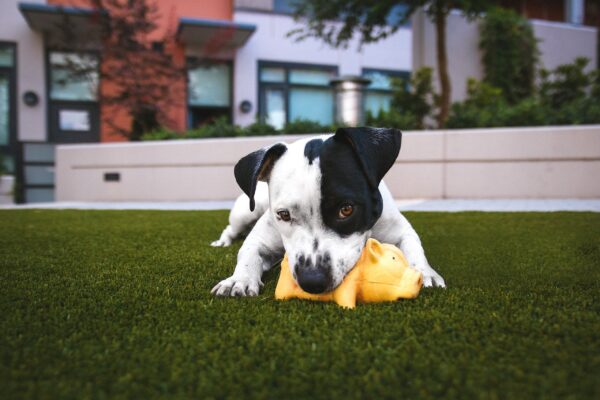 Spacious Dog Boarding in Culver City
If you're going on vacation or need to leave town for a few days, we have Culver City dog boarding services available. We have a variety of cage-free suites that will accommodate dogs of different breeds and sizes. You get to select what type of suite you'd like for your favorite pup. 
Our suites have comfortable beds, blankets, pillows, and even flat-screen TVs. In short, we equip our dog boarding suites with everything your dog needs to feel comfortable while away from their Culver City home. We even have Puppy Peek cameras so you can check in on your dog at any time to see how things are going.
We pride ourselves on maintaining a clean, organized environment for your dogs. We pay attention to the details such as cleaning with non-toxic cleaning solutions, installing safety gates and providing filtered water to drink. We even designed appealing lighting in our facility for our four-legged guests. The walls are soundproof so your dog will be able to rest when it wants to.
The prices for our Culver City dog boarding services are clearly displayed on our website so you know how much it will cost for the specific length of your dog's stay with us.