It is always comforting to know that there is a reliable and friendly doggie daycare available for our furry friends.
Whether it is every day or occasionally, Puparazzi Pet Resort & Spa is proud to serve all pet owners in Beverly Hills.
Dog Daycare Cost – Single Dog
Full Day: $50 (

>

5 hours)

Half Day: $35 (< 5 hours)

Hourly: $14/hour (1-2 hours)

30 Min Walk: $15
15 Min Walk: $8
Dog Daycare Cost – Multi. Dogs
Full Day: $40/dog

Half Day: $28/dog

Hourly: $14/hour (1-2 hours)

30 Min Walk: $15
15 Min Walk: $8
Dog Daycare Cost – Single Dog Packages
 

Monthly
Unlimited

$850

$650

$1260

$810

 

 

$880

$580

$460

$310

$240

$165
There is a $15 charge for unaltered dogs up to six months.
Elite Beverly Hills Pet Hotel
We know that some dogs become stressed when they're home alone. You can be assured that our professionally trained caregivers will see that your dog has a great time here at our dog hotel providing services to Beverly Hills dog owners.
We offer many types of activities for your dog that includes hiking, one-on-one play, beach days, or even a little quiet cuddle time with a pet attendant. Your pooch will never feel left out or lonely while socializing with other dogs during group playtime while being supervised by our caregivers.
You will be able to watch your dog play on our website's Puppy Peek cams and receive photo updates throughout the day. You can leave your pup at our pet hotel for a full day, half-day and hourly stays.
Pampering Beverly Hills Dog Spa
Grooming your dog is more than getting them clean, it is also good for their health. Nails that are too long can become painful, and skin and fur can become full of allergens that cause your dog to scratch or sneeze.
Puparazzi offers a wide range of Beverly Hills dog spa services for your pooch like a quick trim, full clipping, de-matting, shed control brushing, and breed-style cuts. In addition, we can also help your dog feel better with teeth brushing, ear cleaning, gland expression, paw balms, and nail trimming.
Your dog will be bathed in various shampoos and our groomers can make recommendations based on your dog's fur and skin needs. Our shampoo and conditioner treatments include an oatmeal bath, mineral bath, shed control, odor control, senior formula, and coat-specific. And if your dog should ever run into a skunk, we also offer de-skunking treatment.
If your dog has health conditions like eczema, hot spots, or hives, we have products that will help. We are excited to feature Iv San Bernard products that will leave your dog not only looking and smelling great but also in better health.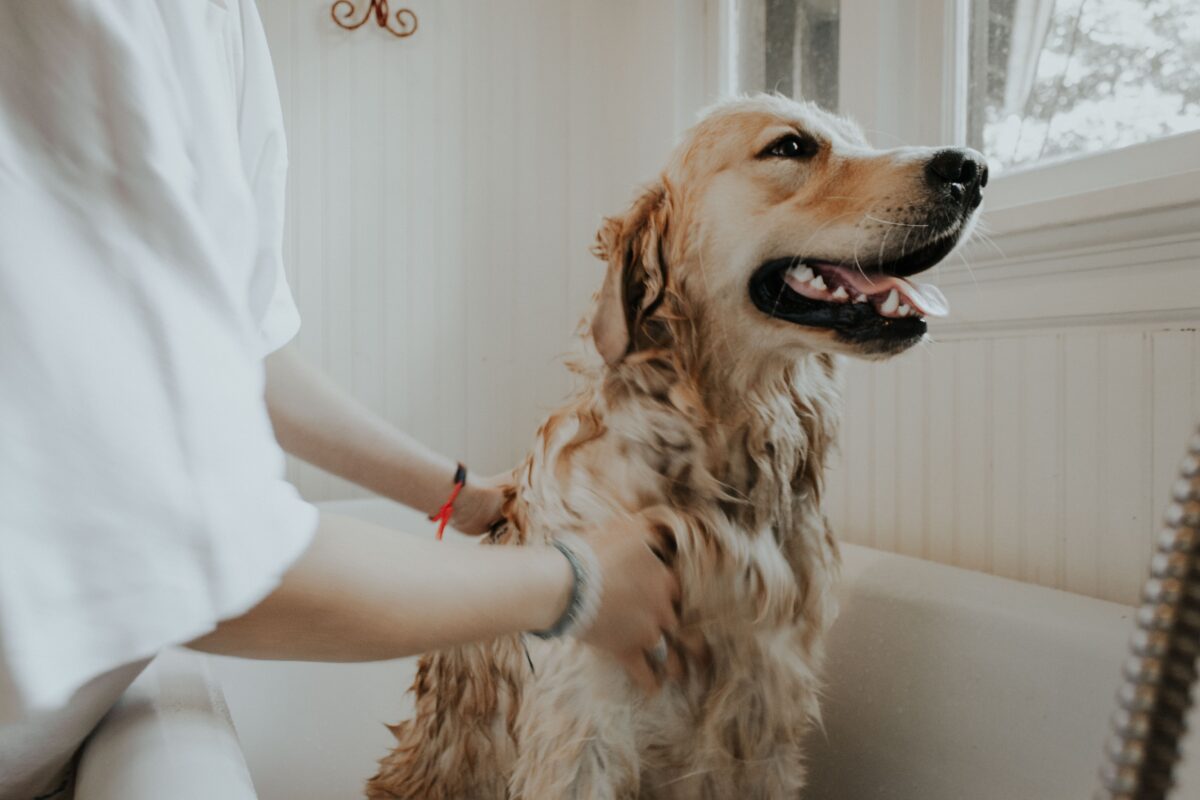 Lavish Beverly Hills Dog Boarding
We offer premier Beverly Hills dog boarding with four different plans to choose from.
Master Suites
These luxurious 60-square foot suites feature cabinets for storing items and fresh linens daily. These spacious suites offer enough room for up to three of your precious pups. You will have private access to our Puppy Peek Cams with private login so you can peek in on them.
Luxe Suites
Our 48-square foot Luxe Suites are large enough to accommodate three of your pups. They come with private cabinets and fresh linens changed daily. You can check in on your best friend with our Puppy Peek Cams.
Premium Suites
Premium suites all come with private canine cabinets for the storage of their favorite toys and other items. Fresh linens are changed daily during your pups stay with us.
Slumber Party
Slumber party is a fun option for your dog. They can share puppy tales and cuddle with their playroom pals. Each night, the daycare playroom is converted to the puppy slumber party room, exchanging toys for comfy beds, blankets, and pillow.